Most Popular Services
Haircuts, Styling & More
BABY & Child's FIRST HAIRCUT
We know your baby's first haircut is a big milestone. Beaners is here to help you commemorate it by saving a lock of hair and a Baby's First Haircut certificate.
Toddler & Kids HairCuts
Getting your toddler to sit tight during a haircut can be difficult. At Beaners, our hairstylists are all experienced with kids. Plus, they'll love sitting in our special chairs.
Tween & Youth HAIRCuts
The fun doesn't stop for tweens. We have TV screens equipped with video game consoles so the older kids can still have fun during their haircuts.
Teen & Adult HairCuts
Need to get your hair done? Grab a seat! We cut teen and adult hair as well, making Beaners a one-stop hair salon for mom, dad, and all the kids.
Ear Piercing & More
Beaners does more than just haircuts. We also offer services like ear piercing. Bring your child down for a haircut and also experience our other services.
Styling & Fun Extras
Have a special event? Beaners offers styling and other fun extras to make your kids' haircut extra special. From hair colour to braids and curls, we'll bring the fun.
About Beaners Fun Cuts
Created With Families In Mind
Beaners Fun Cuts For Kids is a space for kids to relax and have fun. We're also an oasis for parents that just need a well-deserved break while their kids get their hair cut. Bring the whole family down to get their hair cut in style.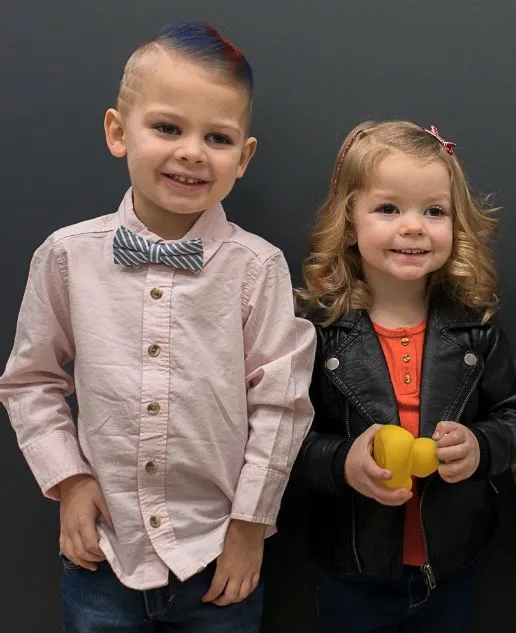 Our Philosophy
We specialize in kids' haircuts and fun salon experiences. Beaners is family-focused, and a spot for the entire family to get their hair cut. When you choose Beaners, you choose quality, convenience and fun.
We Specialize In Kids Cuts
Beaners is built for kids. We make kids' haircuts our business. When you bring your kid to Beaners, you can trust we'll take care of them.
People You Can Trust
Our stylists are hired for their experience and skill and for how good they are with kids! Your kids' haircuts are our priority.
Our Latest Testimonials
See What Our Customers Have To Say
Julia H.
– Happy Parent
My 2-year-olds first haircut, Sarah was our hairdresser. She was so nice and was super good with my kiddo. I highly recommend this place to anyone!!
Ersa A.
– Happy Parent
Great hairdressers very patient with the kid's, highly skilled. They work great with giving you what you asked for OR suggesting a cut. Wouldn't take my precious girls anywhere else.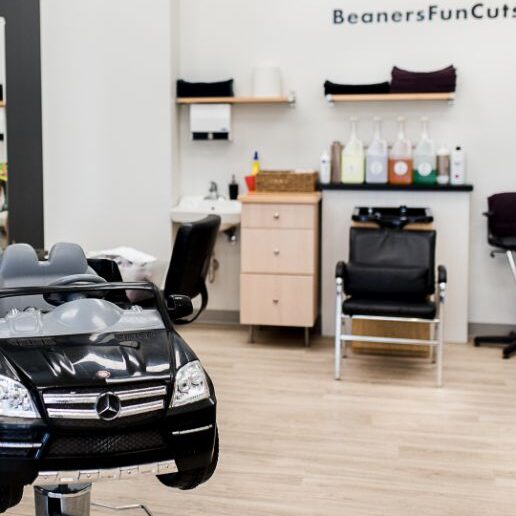 Our Private Label Professional Line
Salon Quality Hair Care Products
STEP 1 - SHAMPOO
Tearless Shampoo
Gentle shampoo that promotes healthy, shiny and happy hair. Safe for all hair types and even gentle enough for your baby's scalp.
STEP 2 - CONDITION
Tangle Free Conditioner
Conditioners formulated to keep your kids' hair nice and soft. Avoid tangles with our specially formulated conditioner for a tangle free experience.
STEP 3 - STYLE
Pomade & Styling
Finish off your kids' hair with a pomade or special gel. Whether you're looking for daily style or special glitter, we have a product for you.