Our Services
Beaners Hair Cuts & More
STYLING & FUN EXTRAS
Add-Ons For An Extra Special Experience
Make your salon experience even better by adding a styling package or finishing service. Come to Beaners for a full pampering experience. Make any haircut memorable when you have your hair styled after as part of one of our fun packages.
GIRL'S PACKAGE
Our girl's package includes a shampoo, haircut, blow dry, style and a personalized fancy extra.
Girl's Finishing
Want to make your kid's haircut extra special? Add quick curls and sparkles with our finishing service.
Fancy and recital braids
Have a special occasion planned? Beaners can help style your kid's hair extra special, with fancy and recital braids.
Updos
Are you looking for a special hairstyle? An updo is effortlessly glamorous and will make any event extra memorable.
Blow-Drying
Finish your haircut off with a blow-drying service. Go straight from the salon to your next destination with perfectly blown-out hair.
Women's Styling
Beaners specializes in women's styling so that mom can get all dolled up and pampered while she's here too.
BIRTHDAY PACKAGES
Make Her Party Special
Glitter & Gloss (30mins or One Hour)
The girls will each receive a beautiful up-do, make-up application, and a fabulous mini manicure. Beaners will help you provide an experience they won't ever forget. Make her birthday unique and unforgettable with our Glitter & Gloss package!
Hawaiian Luau (One Hour)
This fun-filled tropical birthday celebration includes beautiful updos, mini manicure and make-up application. There are grass skirts and flower leis for the girls to dress up in so they can get right into the spirit of the Islands! No matter when their birthday is, winter or summer, we will transport them to their own personal Luau.
Hawaiian Luau Gala (One & Half Hour)
A birthday celebration in the tropics! The birthday girl and her friends will love dressing up in grass skirts and flower leis. They can dance to beautiful tropic music and enjoy refreshments served in coconuts. Gorgeous updos, delicate mini manicures, and make-up applications will top off this delightful package.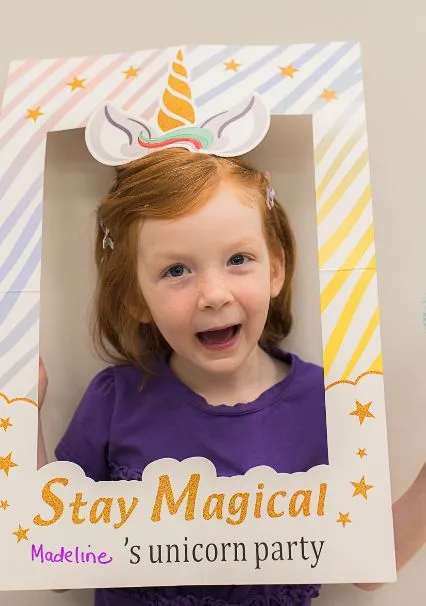 Royal Princess (One Hour)
There's nothing like treating your little princess and her friends to a day of pampering at Beaners. This package treats each guest to a custom up-do, mini manicure, and make-up application. But that's not all! There are boas, tiaras, and wands to play dress up.
Royal Princess Gala (One & Half Hour)
The "Royal Gala" is a spectacular way to celebrate a special occasion in style. Your princess and her friends can play dress-up with boas, tiaras and wands and drink refreshments served in royal chalices. This package includes beautiful updos, mini manicure and make-up application. This regal event is one that no one will forget anytime soon.
Our Latest Testimonials
See What Our Customers Have To Say
Ynnep T.
– Happy Parent
My wife and I are very pleased with the service and the quality of cuts that our children received here. I love the ease of booking appointments online and usually get a confirmation with the hour of booking. It is always a pleasant experience for both parents and children.
Alicia T.
– Happy Parent
We always get the nicest ladies. My son gets his hair cut here once a month and the women are so patient. They also make 100% sure what you want before you begin. They will recommend certain hairstyles that suit your child's hair type and face shape. My son always leaves looking older than when he walks in. Super cute.